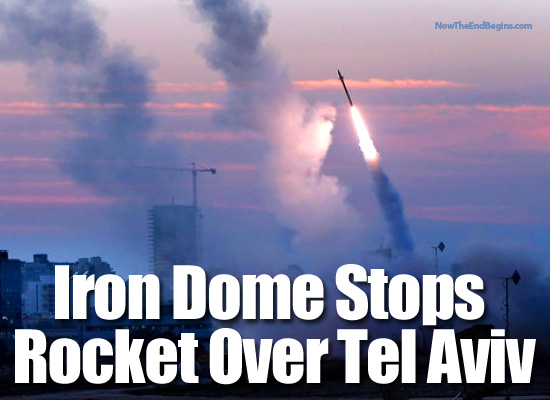 Officials of 15 church groups, including the United Methodist Church, Presbyterian Church (USA), and Evangelical Lutheran Church in America, that urged reconsideration of U.S. military aid to Israel have finally responded to Jewish groups who last month cancelled scheduled interfaith meetings in protest.  Although not yet evidently made public, the letter sent before Thanksgiving expresses no regret over their original October 5 appeal to the U.S. Congress questioning whether U.S. military aid to Israel violates U.S. law because of "widespread Israeli human rights violations committed against Palestinians."  Instead, the church officials affirmed the Jewish groups' suggestion of a special interfaith summit specifically focused on their disagreements about U.S. policy towards Israel.
The lack of substantive comment about the Jewish groups' deep concern about the church officials' stance, which led to the Jewish groups' nearly unprecedented cancellation of interfaith dialogue, may leave Jewish groups unenthusiastic about further formal dialogue at this time.  Possibly the Jewish groups, which include the American Jewish Committee, the Jewish Council for Public Affairs, and B'nai B'rith International along with 4 others, will simply wait for further events to unfold before pursuing an interfaith summit. 
Jewish groups likely also ponder whether the oldline Protestant denominations, whose memberships and influence have been in decline for many decades, and whose official pronouncements often do not represent their memberships, merit the time and attention of official responses.   But they also likely realize that oldline Protestant denominations, at least their members, retain influence beyond their diminished numbers. A large percentage of U.S. congressmen remain members of oldline Protestant denominations, although there's little evidence they are directly influenced by pronouncements by their denominations.  
The recent response to the Jewish groups was unusually signed by the names of denominations such as the United Methodist Church, the Presbyterian Church (USA), the Evangelical Lutheran Church in American and the United Church of Christ.   Especially for United Methodists, typically no official or agency in these denominations is authorized to speak officially for the whole denomination except for their governing conventions.  The original October 5 letter  was signed by presiding officers of those denominations or, in the case of United Methodists, the president of the Council of Bishops.  The National Council of Churches also participated in both letters, as did the Roman Catholic Maryknoll Order, the Orthodox Peace Fellowship, the Mennonite Central Committee, and the Quaker American Friends Service Committee.
Amid the recent Israeli military response to Hamas rockets fired for years into Israel from Gaza, U.S. military aid has facilitated the defense of Israel, including the "Iron Dome" anti-missile defenses protecting Tel Aviv and other population centers.  The October 5 letter from church officials did not express concern about ongoing threats to Israel from terror groups like Hamas in Gaza or Hezbollah in Lebanon, neighboring Arab states, or a potentially nuclear armed Iran.   It also is true that official oldline Protestant statements reacting to Israel's military response to Hamas mostly have been relatively restrained, sadly inclined towards moral equivalence, but at least not exclusively faulting Israel.
---